To increase the lifespan of our pets, we stress the importance of an annual wellness visits. Thorough physical examination & preventive care can help alleviate serious health problems. We offer a wide range of veterinary services to keep your companions feeling their best.
SPECIES WE CARE FOR:
Dogs
Cats
Rabbits
Ferrets
Sugar Gliders
Guinea Pigs/Gerbils
SPECIES WE DO NOT CURRENTLY PROVIDE CARE FOR:
Reptiles/Amphibians
Birds
Chinchillas
Hedgehogs
Farm Animals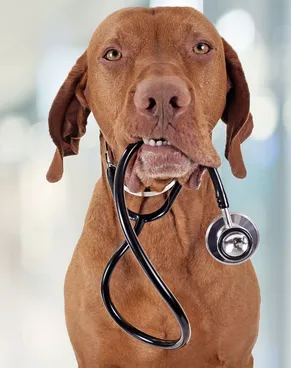 Anesthesia & Surgical Procedures: We utilize the safest available anesthetics to provide an extra margin of safety, especially for our older or higher-risk patients. Using the most modern equipment, our patient's vital signs are monitored during all anesthetic procedures. In addition to heated surgery table tops, we have several Bair Hugger systems that surround your pet in warm air, and can be used to warm IV fluids as well. These are the finest patient warming systems available today.
Internal Medicine Consults: We offer advanced diagnostic capabilities including ultrasounds, biopsies. For even more complicated cases, we offer outside referral to a large range of board-certified specialists that can offer additional services such as MRI, Electrocardiograms, endoscopic procedures, or CAT scan.
Ophthalmology: We can perform most available diagnostic tests for eyes. We have a Tono-pen digital tonometer, the best instrument available to us to check eye pressure (glaucoma screening). We perform a wide range of eye surgeries including Cherry Eye repair, entropion repair, treatment for aberrant eye lashes, eyelid tumor removal, and procedures for treatment of corneal ulcers.

Radiology Services: Our on-site, modern X-ray equipment provides high quality radiographs to aid in the quick diagnosis of many disorders. Our modern X-ray machine is more powerful than typical veterinary units, which allows us to get the best quality images on even the biggest dogs.

Ultrasonography: Our ultrasound machine can be used for various diagnostic procedures on organs such as the liver, kidneys, heart, spleen and urinary bladder. We can ultrasound pregnant animals as well (we can even turn on the doppler and let you hear the little heartbeats!).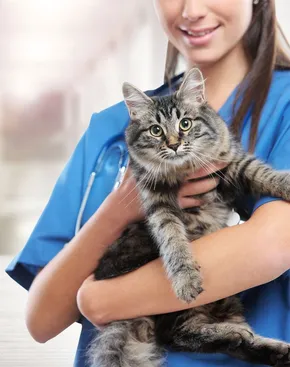 Dentistry: Our dental services include teeth cleaning and polishing, digital dental X-rays, tooth extractions and minor oral surgery. We have two complete dental units (just like the ones your dentist uses), including fiber-optics.
Laboratory: Our in-house laboratory facilities provide for serum chemistry, hematology, serology, urinalysis and parasite testing. We also utilize commercial veterinary laboratories for specialized diagnostics and consultations.
Canine Cancer Screening: With a simple and non-invasive blood sample, we can test your dog for the likelihood of cancer development. Visit our page on cancer screening for more details! Click Here

Infectious Disease Isolation: This ward is equipped with a negative pressure ventilation system to make sure that air from the isolation ward is not mixed with the air in the rest of the hospital. Other features of this ward include a decontamination room and a pass through box directly into our laundry room for any necessary linens. The isolation ward is climate controlled for winter and summer.

Microchipping: We offer Home-Again microchip permanent identification. Microchips can be implanted with a simple injection requiring zero sedation, and provide valuable protection if your pet is ever lost and found. This procedure is relatively inexpensive and microchips can be read by scanners anywhere in the United States, Canada, or Mexico. Click here to learn more about Home-Again Pet Microchipping. Having your pet microchipped with Home-Again also offers you complimentary ASPCA Poison Control consultation!

In-house & Online Pharmacy: We maintain a complete inventory of pharmaceuticals, vitamins, shampoos, flea and tick control products, and heartworm preventatives to meet the needs of your pet. We also carry a full line of prescription diets. We have an online store where you can purchase prescription products to be delivered directly to your door. Unlike many other popular online pharmacies, we know where these products are coming from and they are safe + guaranteed. Click here to shop our online store now!

Dietary Counseling: Our doctors & staff can provide guidance regarding your pet's nutritional needs for each life stage, including dietary requirements for growth, weight maintenance and performance at any scheduled appointment with us.
Laser Therapy: Laser therapy is a surgery-free, drug-free, non-invasive treatment used to reduce pain, inflammation & speed healing in pets' joints. Laser therapy can be used on acute conditions such as wounds, acute inflammation, post surgical healing, as well as pain relief for sprains, strains, & other injuries. Visit our full page on Laser Therapy! Click Here

Presentations: Bay Animal Hospital can provide presentations of a variety of subjects for your school or civic group. We are also happy to have school groups or scout groups of any age tour the animal hospital. Topics we have covered in the past include veterinary medicine as a career, pet first-aid, general pet care, and science fair presentations. In addition we can set up a booth at a fair or festival with pet care information, giveaways, etc. Call us if you have any ideas of where you'd like to see us out in the community!

Call our office at (989) 893-4549 & speak to client service representative for more information.