WELCOME TO BAY ANIMAL!
We're so glad you're here.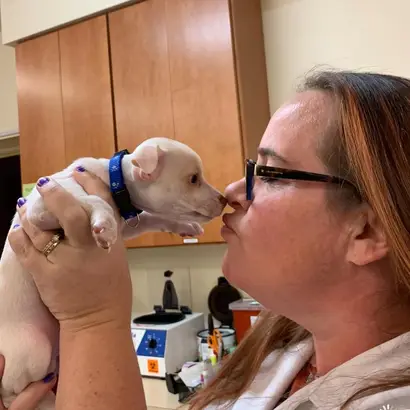 We are Bay Animal Hospital in Essexville, MI. Are you in search of a primary veterinarian for your pets' care? We believe it is vital that the veterinary hospital you choose is one you are able to count on. Your veterinary office should offer extensive knowledge & experience, alongside excellent service & loyalty when you furry-friend is in need of assistance.
We have assembled an exceptional team of F O U R Doctors of Veterinary Medicine (DVM) & aknowledgeable support-staffto bring you the best possible healthcare for your cats, dogs, & pocket pets.
We pride ourselves on keeping care & compassion at the forefront of all that we do & we hope our true love for pets shows in the services that we provide.

Bay Animal offers a state-of-the-art facility that is clean, comfortable, & efficient with the latest technology and advancements in all things veterinary medicine.
Call us TODAY to schedule your first visit & meet our team! We will find a time that is convenient for you.
989-893-4549
---
WHAT TO EXPECT AT A FIRST VISIT:
Pets are family & we want them to live the longest & healthiest lives possible with your family. It is crucial that your pets be taken to see a licensed veterinarian annually for a wellness visit. With Bay Animal Hospital, this visit includes a full physical exam from nose to tail, & in most cases a preventative screening blood panel. As long as your pet is deemed healthy enough by the doctor, preventative vaccinations will be recommended and if approved by you, administered.
Recommendations made by our doctors or team during appointments will be thoroughly discussed with you.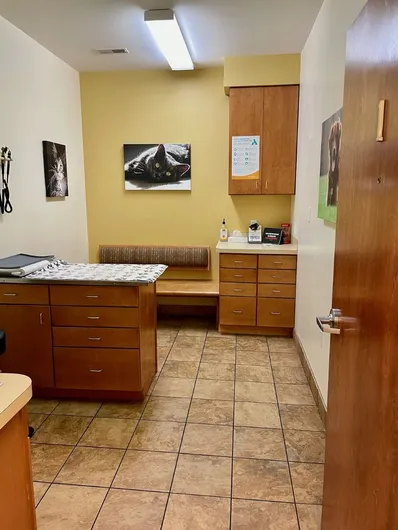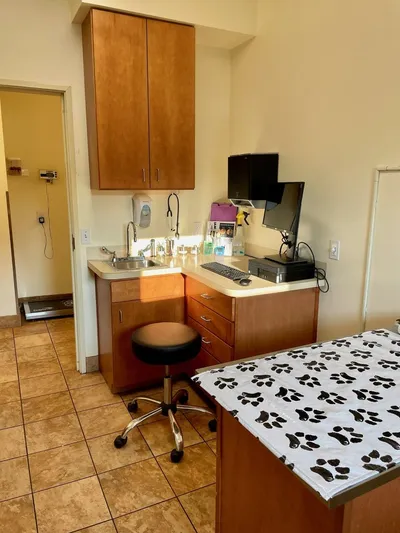 Have an appointment already scheduled with us? We are so excited to meet you! If we have not already texted you a link to our New Client form, please go to our "Online Forms" tab next, & complete a new client form for electronic submission prior to your appointment. We thoroughly appreciate when previous medical records can be emailed to us at [email protected], this way they can be attached to your pets' chart for the doctor to review. If email is not an option, please be sure to bring any paperwork you may have for your pets. If you have no proof of previous medical care, simply let our staff know upon making your appointment or at check-in. All of this helps our doctors generate a plan to make sure we do our best to keep your pet healthy & protected from preventable parasites or diseases.
Our veterinarians find it valuable to keep a journal of your pets' health throughout their life; this would include specific notes of behavioral shifts, diet changes, an isolated seizure, etc. This information has proven beneficial during their visits with us, especially as we are getting to know them so we highly encourage you to bring this along if applicable.
In an occasional circumstance following an exam with us, doctor may recommend your pet have additional specialized diagnoses, treatments, or procedures in which we cannot conduct here in our facility. In which case, our staff would provide you with information in seeking a specialist hospital with advanced expertise for what your pet may need.
Bay Animal Hospital is a place where care & compassion always come first when interacting with your pets & in servicing you, as a valued client. We do our best to ensure your pets are calm & comfortable during their visits with us. Our doctors & staff take our time & are truly passionate about veterinary medicine. Your beloved family members are in the best hands with us.
(Back row from left to right: Jessica, LVT., Tiffany, LVT., Heather, LVT.,
(Second row) Bo (left) & Buddy (right) Both forever in our hearts.)