Laser therapy is a surgery-free, drug-free, non-invasive treatment used to reduce pain, reduce inflammation & speed healing in pets' joints. Laser therapy can be used on acute conditions such as wounds, acute inflammation, post surgical healing, as well as pain relief for sprains, strains, & other injuries.
It can also be used for chronic conditions such as degenerative joint disease, periodontal disease, lick granulomas, hip dysplasia, & arthritis. In most cases with these conditions, clients will purchase a laser 'package' based on their pet's treatment plan with doctor, & schedule to return for recurring lasers.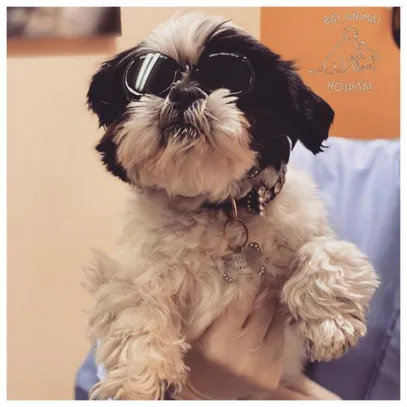 Your pet must be seen for an exam by a doctor before being deemed a candidate for laser therapy. Each individual pet experiences different needs & pain levels, therefore a medical exam enables our doctors to provide a complete assessment of the maintenance level that will be most beneficial for your pet's needs. For specific questions about laser treatments for your pet, please call us at (989) 893-4549.